I am so excited to be part of a Creative Team again! I am now a proud member of Geekery Scraps by Kayla's team and she has some really fun Disney stuff out now!! It's been a rough week for Kayla with PayPal issues, but, it's finally here! You can now purchase all 7 of her mini-kits (with bonus pack!) or certain kits individually. You can also purchase her "In Celebration of Mouse Scrappers" mini kit if you didn't snag it on the freebie blog train from
Kayla's blog
.
Here are 2 LO's I made using these adorable kits
Here are previews of each of the kits in the "Mouse & Friends Collection"....
Go to Kayla's blog to purchase
IMPORTANT NOTE:
If you choose to purchase the full collection you will receive all 7 mini kits PLUS the bonus pack listed below. The "Mouse & Friends: Journalers" and the "In Celebration of Mouse Scrappers" mini kit are sold seperately. You may also choose to buy individual kits from the collection if you wish.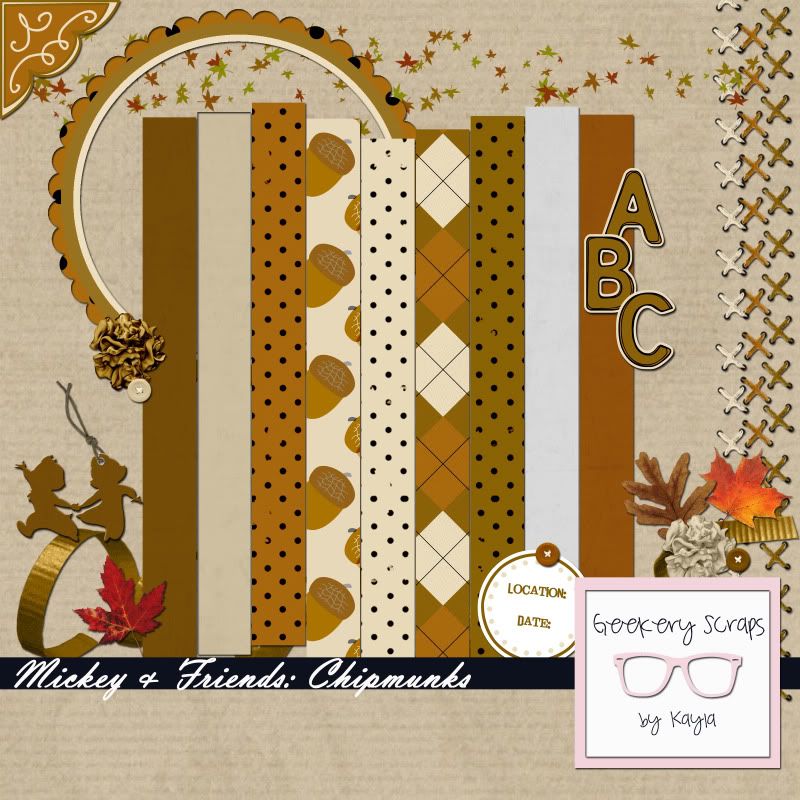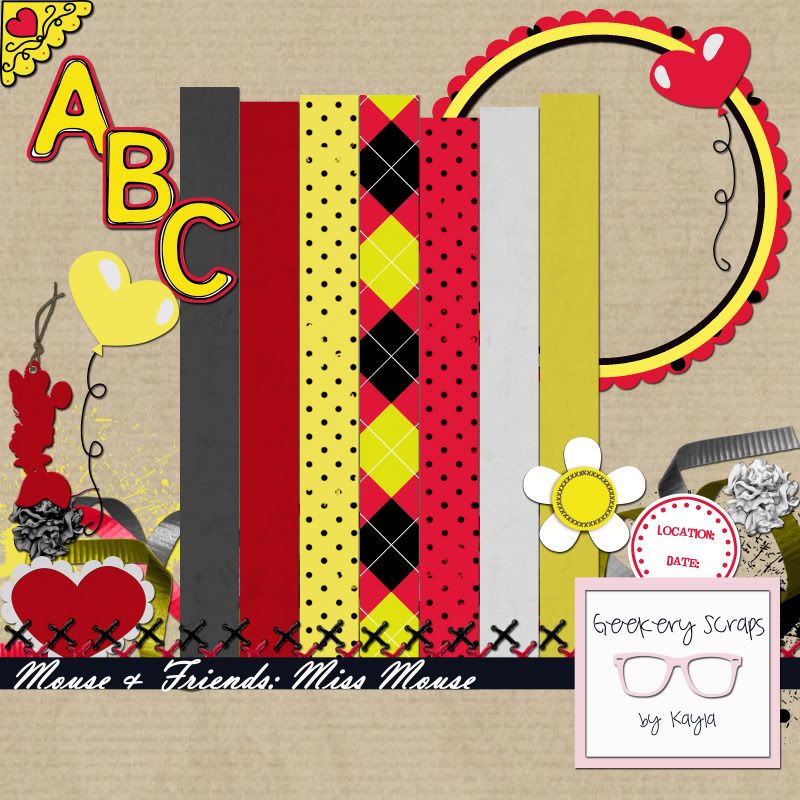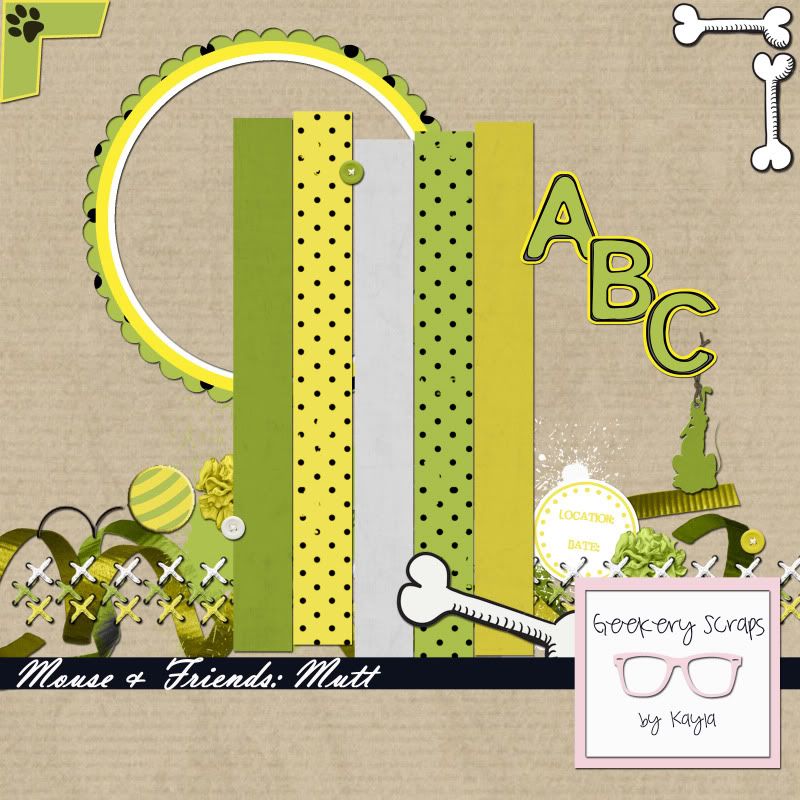 "Mouse & Friends Collection: Bonus Pack"
(note: this is only included free with purchase in the full bundle, not in the individual kits!)
Go to Kayla's blog to purchase